Okay ladies as if Carrie, Miranda, Charlotte, Samantha, and last but not least Jennifer Hudson have not set a very high bar for our Chic Savvy this month. Myself a Fashion Connoisseur feels revived , after watching the film opening day 5.30.08.

I ate lunch with 2 of my good friends this past Sunday 6.1.08 and it just felt good to be amongst girls who appreciate the power of being Streets Chic. We Laughed, Followed up, Reminisced and even browsed through Nieman Marcus opening weekend summer sale. We Awhed in Chanel holding the Beautiful Calf and Acrylic large Lamb skin (so soft) large tote, the exact style Charlotte carries in several scenes of Box Office Hit Sex and The City. What a great way to bring in the summer, a beautiful 1st day of June in the City with my Girl friends.

June introduces the 3 months out of the year, where your inner self comes out of hibernation and soaks up fun in the sun. Streets Chic's Fashion Forecaster speaks first on what JUNE 2008 Accessories Heats the Streets for a long HOTT Summer.

June 2008 STREETS CHIC PICK
Sex and Accessories STREETS CHIC Accessory Pick June 2008

Chanel Large Tote $2,250


June 2008 STREETS CHIC CELEBRITY
pic courtesy of jonjonho
June 2008 STREETS CHIC SHOES:
* BOOTIES*


Midnight Lace this season's classic accessory, very chic Black Lace, also adds a peekaboo appeal to booties and bags.




-Alexander McQueen 212.645.1797 Price apon request. (top)
-Roberto Cavalli http://www.robertocavalli.com/
Price apon request. (bottom)
SEE BAZAAR JUNE 2008 for more Luxe with Black Lace



*GLADIATORS, Gladiators, and more gladiators..*
A must have for the summer.
June 08 STREETS CHIC Designer Pick for Gladiators
Spice it up a little , try multicolors or even rock them with gemstone accents. The more 300 you feel the better =). I know alot of us would love 2 Sex and the City Leonidis in these STREETS CHIC Pick. 6/08

* Jazzy Flats*
Tory Burch Classic Ballerina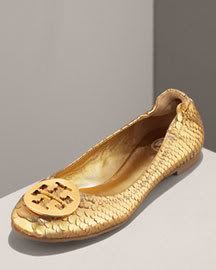 Say it all with your shoes big detail make simple pieces pop.

June 2008 STREETS CHIC BAG:


Dolce and Gabanna Leopard Print Handbag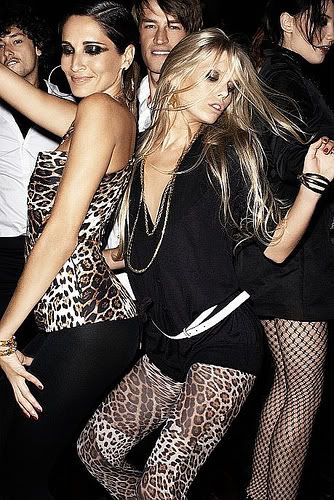 Take a safari with your seperates add animal Print bags. This is an all purpose item that can take you from day to night in style.
Style is all about... Passion,Confidence, Human Imagination
June 2008 STREETS CHIC BRACELETS
Its not enough to wear just one bracelet anymore, try wrist to mid arm on each arm.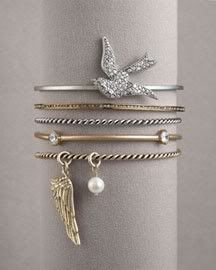 Juicy Couture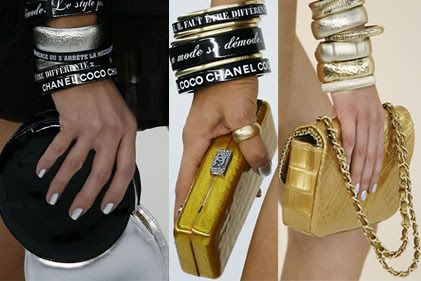 June 2008 STREETS CHIC EARRINGS
* Classic Bamboo Costume Hoops*
Check Smantha in SITC and other celebs like Rhina rocking these classics.
Large Gold Bamboo Hoops $9.00 www.DYMONDWAYZONLINE.com